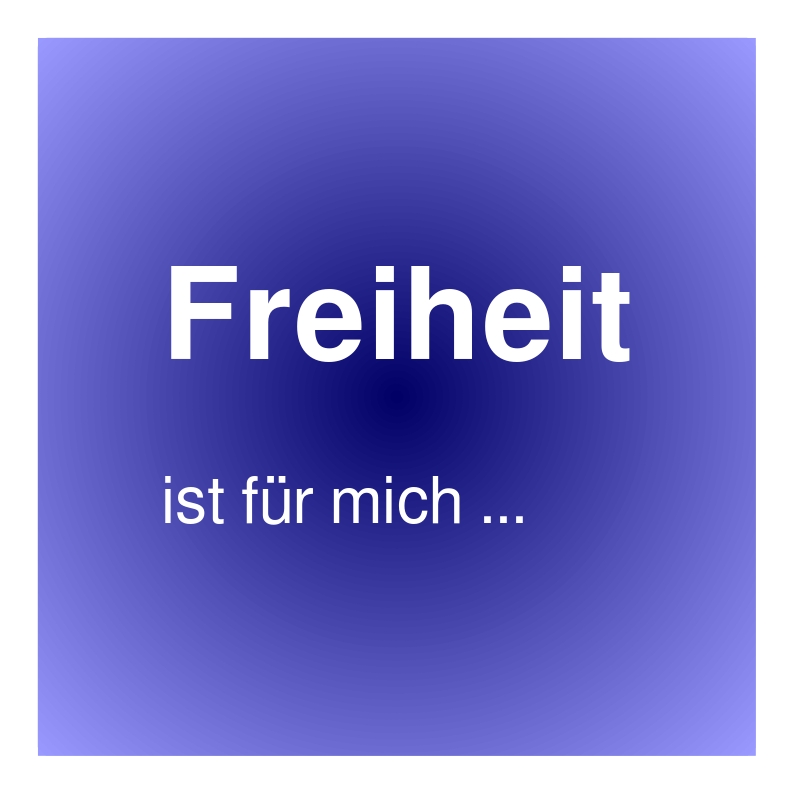 Eine etwas andere Challenge: Schreibe, male oder fotografiere, was Freiheit für Dich bedeutet! Schicke uns Bild oder Text (oder gerne auch beides) per Mail bis Samstag, 11. Juli, an barbara.goeb@erzbistum-bamberg.de! Du kannst es auch auf Facebook oder Instagram mit uns teilen.
Aus Deinem und den anderen Beiträgen gestalten wir eine Online-Präsentation für unseren Zoom-Gottesdienst zum Thema "Herausforderung: Freiheit" am Sonntag, 12. Juli, 19.00 Uhr. Du bist jetzt schon herzlich eingeladen!
English version:
A somewhat different challenge! Write, paint or take a photo of what freedom means to you! Send us your picture or text (or both) by Saturday, July 11th, to barbara.goeb@erzbistum-bamberg.de! You can also share it with us via Facebook or Instagram.
From your contributions, we'll make an online presentation for our next Zoom-Service, which will be on the topic of "Freedom as a challenge" on Sunday, July 12th, 7 pm. You are very welcome!